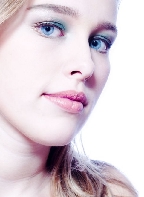 As with many exercise machiners,
leg magic
is touted in many a TV infomercial (or mis-informercial as I like to call them) as a virtual magig machine to get your legs in shape.The reason for this review is simple: I have long had some issues with the shape of my legs and thus am always curious to see what new equipment is out there to maybe tone them better. That said, with the flood for abs, arm and leg machines being advertised on TV, I'm more than a bit sceptical, as in my experience most of them range from useless to outright dangerous.
Most
leg magic reviews
I saw, offered only the most basic information about the product and in most cases had click-to-buy links on the same page! I am writing
reviews
because I like to share my experiences with products with other interested people out there, not because I want to rip them off.
Leg Magic Review: Target Areas
That said, I was watching infomercials late at night one day trying to fall asleep, when the
leg magic
infomercial came up. I have to admit I was instantly intrigued because even though I go to the gym regularly I have this one spot on my inner and outer thighs that still needs toning and shaping and I hadn't quite found a way to target and tone this specific area.

Leg Magic Review: What You Get
Since I have had some bad experiences with
reviews
for other products I decided to read up on the
leg magic
first. Online there is a lot of positive feedback and most of the negative feedback revolves – as it is often the case with online orders – around bad customer service, overcharged credit cards and a near impossible return policy. If you want to do the smart thing go to a shop where they sell the leg magic and you won't have any trouble of that sort.
What you get:
Leg Magic
comes with the actual machine, a workout DVD, a nutrition plan, a how-to guide and in some cases some sort of toning cream. The product basically has two horizontal gliding tracks where you place your feet and in the middle a vertical pole with a handle to steady yourself while doing the exercise.
If you want to see how it looks when regular folks and not models use the
leg magic
, go to YouTube, it also might get you a good laugh. If you are reading this
review
you probably already have a pretty good idea how
leg magic
works so I won't describe the mechanics any further.
Leg Magic Review: Does It Work?
After getting home I was eager to try the
leg magic
out. The product claims that there is almost no assembly required. This is not true, it took me quite a bit to put all the parts together and to mount the thing, it might have gone faster if I had asked my husband for help but a girl's got her pride.
I popped in the workout DVD and started doing the exercises – and was quickly disappointed. First of all the
leg magic
is not at all easy to use, it takes quite some time to get used to the awkward motion and to get into a rhythm. Secondly, I found it very inconvenient that you cannot raise the handle sufficiently to support your back. I am 5"9 and had to use the
leg magic
without the handle in order not to bend over slightly and put strain on my back, damaging it that way. Furthermore I was rather annoyed by the noise the whole thing makes, I had to turn up the volume quite a bit to get over that. Last but not least and what most annoyed me is that out of a 13 minute exercise you only spend 4 minutes on the leg magic and the rest of the time doing exercises on the floor.
Initially I thought I could just do a couple of exercises every day with the
leg magic
in between my other chores and activities. By the time I am writing this
review
though I know that you should best do cardio exercises before or after working out with the
leg magic
. And cardio exercises are by nature at least 30-60 minutes long
Leg Magic Review: The Results
After using
leg magic
for two weeks where I did feel I was working my inner and outer thighs but without any miracle result I finally confessed to my fellow personal trainers at the gym that I had bought the
leg magic.
They told me a few things that really got me thinking. First of all at my gym we have several different machines worth thousands of dollars and professional trainers who can help you target any problem area you want and work on it much more effectively with a variety of machines and exercises and not only one infomercial product for a hundred bucks.
Another very good point was that outdoor sports like inline skating or cross country skiing or indoor sports like swimming or aqua gymnastics are at the same time more efficient to tone your legs and thighs and they are a lot less demanding on bones, joints and tendons.
Writing this
leg magic review
I am quite convinced that buying this product is an option. If you do not like to leave your house, if you are 5"5 or smaller and if you rather do 30-60 minute workouts in your living room, leg magic might be right for you. The diet and nutrition plan that comes with the
leg magic
is very standard and you can get better ones off the net that you can customize to better suit your needs. Although it can be a step in the right direction if you usually eat unhealthy and a lot of junk/fast food. However, please don't be naïve and expect any dramatic results from the 13 minute workouts alone. In the end you will most likely get bored by the routine and have the
leg magic
waste some closet space.
If you have a bit of motivation and really want to shape your body, I suggest you stick with a well equipped gym and professional trainers in addition to other sports that work much better on your problem zones than any miracle infomercial product. For my part I brought the
leg magic
back to the store after 3 weeks, got my money back with no questions asked and writing this
review
will be about the last thing I will ever have to do with this product.