Why We Still Keep Getting Sick
Despite Spending More And More For Health Care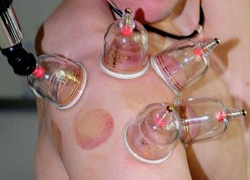 These days, it's expensive to get sick. Not only do you have to shell out money for medications, therapy, and doctor's visits, but you also lose productive time at work.
In 2007 alone, Americans spent about $2.24 trillion on health care. And with the US government cutting back on healthcare budgets since 2008, it's very likely that you'll be spending even more on health care next year.
But here's the question: If we're spending more and more money on health care, how come we're not getting any better? How come we're still keep getting sick?
Today, we're only starting to learn the true reason behind our sicknesses. But here's something that might surprise you – the ancient Arabs, Chinese, and Greek knew the answer over 2,000 years ago!
What The Ancients Knew
That The Western World Refused To Accept
Thousands of years ago, our ancestors didn't have to spend on expensive medications and therapy. All they had were their skills and knowledge on natural healing methods that actually worked.
So what's the secret of these natural treatments?
Put simply, these treatments strove to restore the natural "balance" within the body.
And one of the most effective "balancing" treatments – so effective that it's still in use 2,000 years later – is known as "cupping massage." This traditional healing method utilizes vacuum suction to treat everything from muscle pain to reproductive problems.
Practitioners use "cups," usually made of bamboo, glass, or plastic, to create a suction effect on the skin of the patient. These cups are placed on strategic points of the body.
How Cupping Massage Gave Headache Sufferers
Pain Relief That Medicines Couldn't Match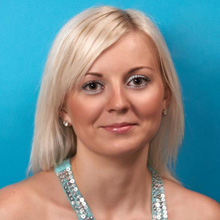 In a study published in The American Journal of Chinese Medicine, researchers determined the efficacy of "wet cupping" in curing migraines and tension headaches. Amazingly, the results revealed that the headache severity decreased by 66% from the mean level.
The test subjects, who used to suffer from chronic headaches, also reported being headache-free for more than 12 days in a month – a huge improvement.
Not bad for a few heated cups!
If cupping massage is so effective on headaches and migraines, think about its wonderful potential in treating chronic back pain, joint pain, rheumatic disorders, sexual disorders, digestive problems... and so on!
The Drawbacks Of Cupping Massage Before –
And How We Overcame Them Now
There are no real drawbacks of cupping massage, except when it's done by an inexperienced practitioner. For "fire cupping," a variation of cupping massage that involves heating the air inside the cups with a flame, can cause burns if the cups themselves become overheated.
Also, cupping massage can cause bruising if the practitioner doesn't know what he's doing.
These are just some of the drawbacks eliminated with the Bio-Magnetic Suction Cupping set – an advancement in cupping massage technology, now available to the world!
Unlike fire cupping, our Bio-Magnetic Suction Cups exerts negative pressure on the body with a simple switch. Now there's no danger of getting burn injuries.
Major Health Benefits of Cupping Treatment
with These Amazing Cupping Set
These Bio-Magnetic Suction Cupping set comes with a comprehensive manual, which will teach you everything you need to know about this ancient healing art. That way you – and your partner – will get the most out of cupping massage!
Here are a few serious health problems that cupping massage has been proven to alleviate:
Headaches and migraines
Hypertension (High blood pressure)
Rheumatism
Digestive disorders such as constipation and diarrhea
Blood disorders
Asthma
Fever
Insomnia
And so much more!
Get Your Very Own
Bio-Magnetic Suction Cupping Set Today!
To top it all off, the Bio-Magnetic Suction Cups are fitted with special magnets, a traditional Chinese healing method that encourages blood flow to the affected areas. This hastens healing and restores balance even more effectively than by cupping massage on its own.
It's two age-old healing methods rolled into one!
For a Risk-Free trial of the Bio-Magnetic Suction Cupping set,
click on the Add To Cart button below.